…. Memories of Antonia Thurner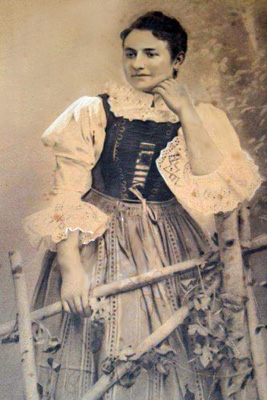 When the Pension Thurner was built in the years around 1930, Antonia and Hans Thurner chose the most beautiful place in the small village of Bruck.
Located in the center of the village, on a small south-facing slope, the house is beautifully situated, quiet and sunny, surrounded by meadows and fruit trees. With the opening of the Grossglockner High Alpine Road, Bruck became known as a starting point into the mountain world and a sought-after vacation resort. Even then, Zell am See and Kaprun were attractive destinations for excursions.
Guests from all over Austria, Germany, Holland, etc. were our guests and enjoyed the "summer retreat" in the mountains at that time. Celebrities and political greats of the Austrian capital Vienna have been guests of the enthusiastic and ambitious landlady Antonia for many years.
Subsequently, the son Fritz followed in the footsteps of his parents and built with his wife Gertraud the inn "Weißes Rößl", named after a former post station with horse changing.
At that time, rooms with running water were still the highest possible comfort and modern bathrooms in the distant future.
In the 60s the first guests from Germany, Denmark and the Netherlands came to Austria and also to the Pinzgau for winter sports.
With air travel becoming increasingly popular, winter soon became more important than summer for local tourism in Salzburg, with ever-increasing numbers of skiers.
Meanwhile, the European sports region is one of the most beautiful ski resorts in Austria and it guarantees snowmaking facilities and especially the glacier Kitzsteinhorn 100% snow reliability. With today's uncertain snow conditions, this is an important factor when choosing a ski resort.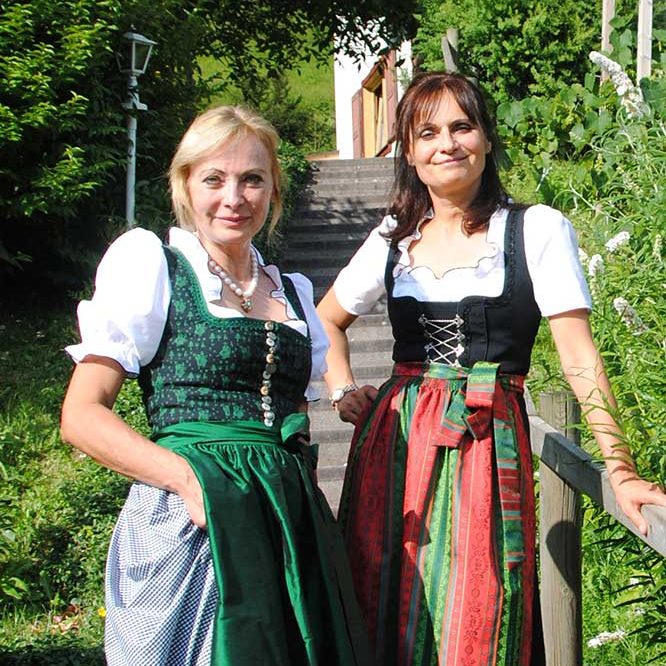 In the third generation, Elfi and Christine, the granddaughters of Antonia Thurner, have taken over the management of the houses.
The inn was converted into an apartment – pension. The spacious, sunny apartments leave guests amazed at what a comfortable vacation home they encounter.
It is in their ambition to offer families and groups a cozy, well-kept home with excellent value for money.
Due to the close proximity to Zell am See and Kaprun, our apartments are ideally suited for summer and winter vacationers.
"If you have a wish, let us know – we will do everything to make your vacation as beautiful as possible" – with this, the two sisters personally hand over the keys to your apartment. "