Summer excursions and activities
Bruck offers a wide range of sports and recreational opportunities due to its close proximity to the European sports region with the world-famous towns of Zell am See and Kaprun.
Sports and fun in the province of Salzburg
Bruck is the starting point of the Grossglockner High Alpine Road – the town lies directly at the foot of Austria's highest mountain.
The Großglockner – in the heart of the Hohe Tauern – an unforgettable experience.
For cyclists:
Forcing the Großglockner (highest mountain in Austria) is for
Cyclists and mountain bikers is one of the biggest challenges
Pinzgau cycle path – 1200 km
Water sports:
Relax at the Zeller See – only 3,5 km away one of the lido invites you – drinking water quality – boat rental – sailing school – surfing school
Rafting center in Taxenbach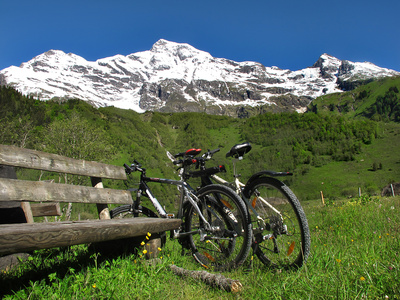 Glacier skiing on the Kitzsteinhorn
Tennis & Golf:
Tennis courts in the village – in Zell am See, Kaprun
Golf: two 18 hole championship courses in Zell am See – largest golf course in the Austrian Alps
Hiking & Apin Climbing

Hiking trails – Alpine climbing – Animal park – Children's adventure park in Ferleiten approx. 15 km)
Other
Paragliding – hang gliding in Zell am See – the Pinzgau is considered one of the best cross country flying areas in Austria
Skydiving – Flight school in Zell am See
Tour of the Alps with glider
Go-kart outdoor track Meissner in Leogang – 400 m kart track under the open sky, floodlights, rental overalls, helmets
Places of interest:
The Krimml Waterfalls ( approx. 50 km – the largest waterfalls in Europe)
The Kitzloch gorge near Taxenbach
The Tauern power plant with its reservoirs in Kaprun
The capital Salzburg (approx. 90 km) with museums, churches, fortress, zoo, Hellbrunn, Mozart's birthplace, festivals, theater, concerts etc.
Domestic museums and mines, various exhibitions
and events
The Salzburger Land is located in the center of Austria – the provincial capitals are therefore easily accessible, such as Innsbruck, Vienna.